CARAVELLA ICE CACAO
CARAVELLA ICE CACAO crunchy chocolate for ice cream and iced desserts.
Liquid chocolate which immediately crystallizes in contact with ice cream creating a very tasty chocolate crust. Its extraordinary quality and characteristics provide an excellent results and very easy usage.
Bright, crisp, thin, touch dry.
Ice cream chocolate for all kinds of ice creams, combined with flakes could be used for the stracciatella ice cream. For all iced desserts and delicacies that require crispy chocolate cover.
Packaging
: 10 kg pail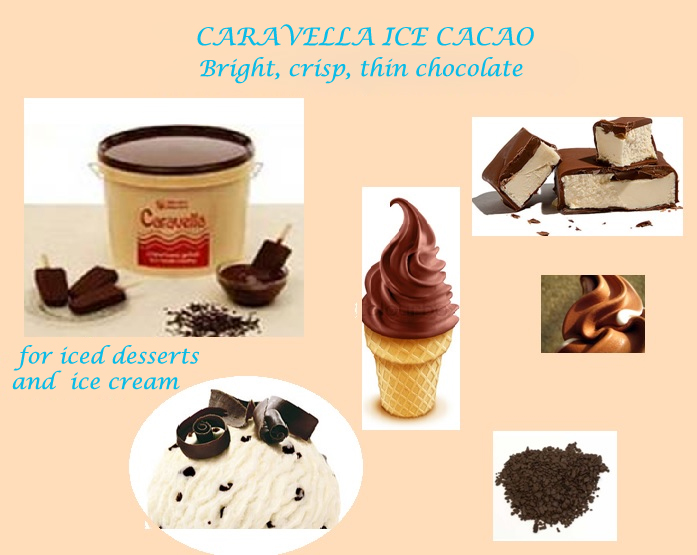 WAREHOUSE
Popova Bara Nova 2 No.79
11000 Belgrade
Serbia

011 414 0925

milecvetkovic@gmail.com