CARAVELLA CACAO CREAM
CARAVELLA CACAO CREAM
The intense flavor of dark chocolate with hazelnuts. Black chocolate hazelnut cream with a minimum of 32% cocoa (low fat cocoa) and true hazelnuts, without hydrogenated vegetable fats and oils, for professional use in confectionery, bakery and ice cream production.
Very easy to use. It's ideal texture and mixing flexibility with the other chocolates and ingredients guarantee an extraordinary quality of final products and an exceptional enjoy in delicacies.
Use: for filling rolls, cakes, croissants, as a base for making creams (ganache), covering profiteroles, different kind of pastries, for instant creams flavoring. To be used for preparing perfect chocolate cream with hazelnut flavor, cold desserts and ice creams.
Packing: 13 kg plastic pail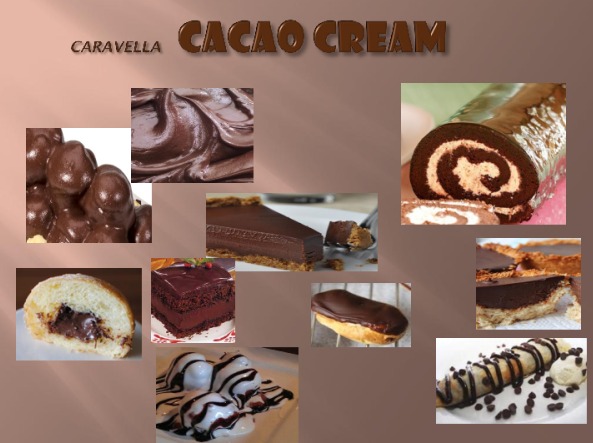 WAREHOUSE
Popova Bara Nova 2 No.79
11000 Belgrade
Serbia

011 414 0925

milecvetkovic@gmail.com